Obtaining Your Driver's License & Florida State ID Card
Anyone who possesses a learning driver's license should at all times be chaperoned by someone who has a valid driving license and is over the legal age of 21 years. While driving, the chaperone should be seated in the front passenger right beside the driver. After being issued the learner's license, a driver can only drive during daytime for three months and must always be accompanied by a person who holds a legal driver's license.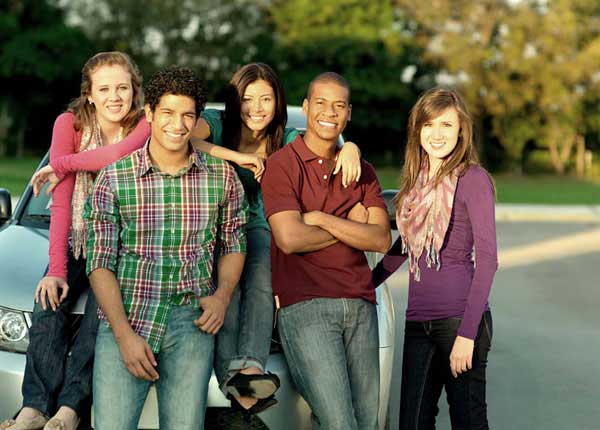 After they have completed the mandatory three months under supervision, the drivers are allowed to drive anytime between 6 a.m. and 10 p.m., still following all the other rules of driving under guardianship. Possessing a Florida State ID does not approve riding a motorcycle.
Obligatory Requirements
A person must be at least 15 years of age or over.
You must pass all the examinations related to road regulations, signs and passing vision.
Anyone under the age of 18 years has to have a guardian or parent sign a consent form for the license.
Interested driving learners must complete an education course related to ubstance abuse and the rules and regulations pertaining to traffic laws.
All drivers must provide a residential address with proof along with their Social Security Number and other documents that contain their basic credentials and identification details.
All drivers are obligated to have regular attendance at school if they are under 18 years of age.
Category E License – Necessary Requirements for Issuance
1. The applicant of E license must be 16 years old or older.
All drivers are required to clear driving proficiency tests; recognize signs on the road and have a good road sense.
For E category license you must provide the signature of a guardian or a parent on a permission document if you are less than 18 years old.
You are also required to complete the education courses related to Substance Abuse and Traffic Rules.
You must present a Social Security Number and a home address with proof of residence along with your basic classifications and identifications.
You are required to maintain regular attendance at school if you are less than 18 years old.
Requirements for Learning Drivers Category E License
If you want to attain a driving license in Category E then the following obligations have to be abides by you in a professional manner:
You must possess the driving license for learner's for at least 1 year or till you turn 18 years old.
You should not have any traffic violations or misdemeanors of any sort related to breaking any road rules for 1 year after you have been granted your driving license for learner's.
In special cases, you may have one misdemeanor on your Motorcycle driving license for learner's related to violating traffic rules for 1 year, if the arbitration has been delayed or suspended.
Your parents, legal guardian or any adult over 21 years old has to confirm that you have acquired driving familiarity for 50 hours or more, out of which you must have driven 10 hours at night.
You are required to clear a driving examination.
Exemptions
All examinations and tests which involve driving rules, road skills and following road signs will be foregone if you provide a driving license from the subsequent list:
The United States
The Territories of the United States, ( This also includes the Panama Canal Zone if the license has been issued before the date of 1st January 2000)
Canada – All clients from Canada can forgo the requirements of the examination if they concede their Canadian driving license. If you don't want to concede the Canadian driving license then all the necessary requirements of the examination must be fulfilled.
Germany (Only the driving skills exam will be exempted)
France
Taiwan (Only the driving skills exam will be exempted)
The Military of the United States of America.